How To Start a Finance Company In Australia? Large & Micro-Lending Institutions
Table Of Contents - A Quick Glance
In order to start a finance company in Australia, it is important to be more clear about what actually your plan is. A solid plan will make the process less hectic and more efficient.
Imagine your cash/money as a product that has a great value over any other commodity. Now you are thinking of lending your product to needy people and expect its return in pieces. Of course, you won't get it as a whole, but in parts, until you acquire some profit over it. 
Because your product is money, it is given the highest priority in terms of authorization, confidentiality, licensing, functionality and reporting. 
Key-Points & Glossaries:
Micro-Finance: It is also known as Micro-Credit or Micro-Lending, made to the low-income individuals, groups, or unemployed people to fulfill their financial needs.
Payment Gateway (PG): Technical medium of paying & receiving money online. It is designed for e-commerce or selling digital & tangible products. It makes the transaction or deals convenient and trustworthy for both customer and seller. 
Let's dive into important aspects to start a finance company in Australia.
Determine Your Finance Company Type
Starting a financial institution does not only mean lending the money but the model of lending the money. To elaborate on this point, you need to deepen your thoughts to clear the vision. Understand these types of financial companies:
1. Micro-Lending in the form of money (Cash/Wiretransfer/Digital) as a loan
Example: Personal loan for a wedding, Property Renovation, or other personal needs.
2. Large / Open Lending in the form of money (Cash/Wiretransfer/Digital) as a loan
Example: Financing for Business Loans, Mortgage loans, etc.
3. P2P Large / Open Financing in the form of money as a loan
For example Finance for Car Loans, Study loans, Medical loans, Travel/Holiday loans, etc.
4. Micro-Credit in the form of PayOff / Purchase
Example: Credit purchases made through stores, app, or the web for a limited amount of price & products. These would be paid in installments even without interest.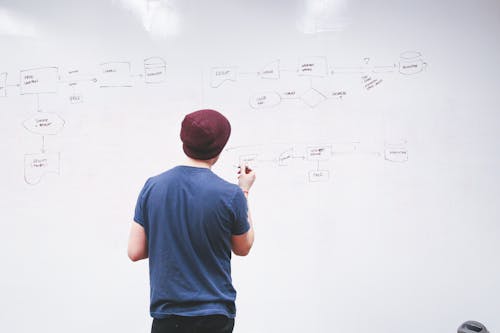 This model is getting quite popular, as the ROI / Profit is made in the form of dishonor/late fees, transaction charges, or set-up fees. The best examples to understand would be AfterPay & Latitude Australia.
Research About – How To Start a Finance Company In Australia?
Quick & Detailed Research On The Web – 60% of your research knowledge would come from the internet. These include the medium such as Search Engines, Social Media, Finance company websites and YouTube itself.
The pieces of information on the web, get you prepared for the upcoming consequences based on your plan. But ain't enough to acquire the confidence.
Physical Effort For More Details –  Read more and more – Libraries, Visit Finance exhibition, and expos, Meet friends and Acquaintances in the field, Meet suggested or new people already in loans, or finance department.
Write Down Your 'Financial Business Related' Queries
There are some queries you need to question yourself before you start a finance company in Australia. These are:
Question 1: Am I financially healthy to satisfy my family requirements if I do this business?
Question 2: Will I be able to manage my current business activities (if any) & a new finance company at a time?
Question 3: Do I've enough money to manage risks and losses?
Question 4: What are the risks to start a finance company in Australia?
Get suggestions to these questions below in the FAQs.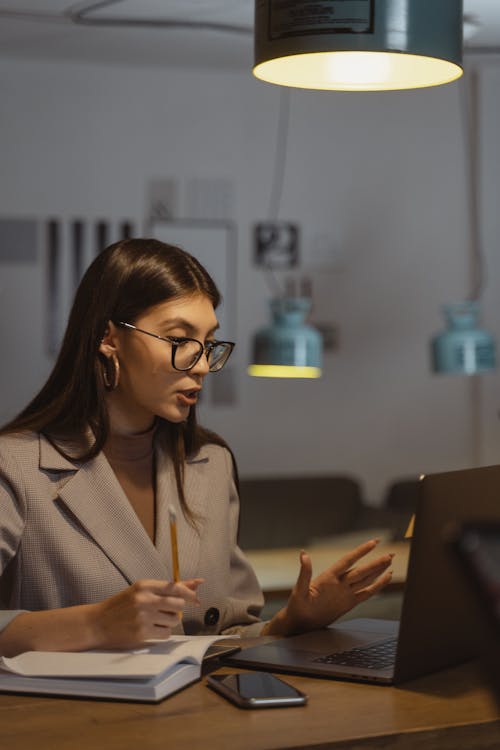 Make a Plan
As mentioned earlier, a solid plan makes the process less hectic and more efficient. 
Your plan must include the following crucial points:
A. Summarize Your Business & Vision Together
This is primarily the description of your business. There exist many finance companies in Australia, but what your company stands for? Just like every movie has a synopsis, your business must have it too.
Action: Write down the description of your business.
Summarize the type of company (Micro, Large, P2P, or other).

Clarify the audience you'd like to provide services to (target market – e.g. loan for study/student loan/loan for RMIT students/loan for PR and New Zealand students),

Include the benefits (Minimal documentation, Approval in 24 hours, No-Interest, Longer Tenures, etc.)

Other essential info (to beat your competitor & attract potential clients)
B. Decide Revenue You'd Earn On Each Client/Transaction
Based on your primary plan, the strategy to accumulate revenue completely relies on the services being offered. For instance, you want to provide quick cash to any person with no documentation required up to $3000. So your earnings will be either based on a dishonor fee, set-up fee, recurring fee, 2nd-time loan fee, or other.
Try avoiding interest-based loans, because people don't like those. Moreover, there are a number of finance companies in Australia. And most of them provide interest-free loans, especially for micro-finance.
You need to explain it to yourself first, what would be the break-even sales volume?
You got to be good at the calculation in order to evaluate the outcome of ROI.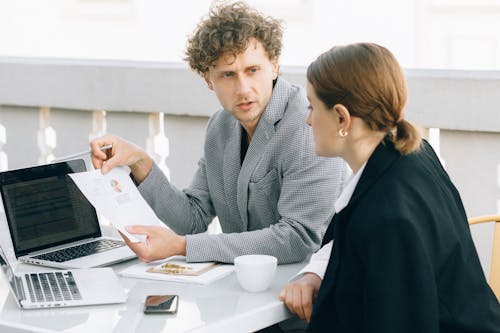 C. Structurize The Business
To start a finance company, it is necessary to make connected links or funnels to make yourself understand where to start from. An excellent way would be structuring Long-Overview of the business plan and the Close-Up Overview as well.
Long-Overview of Finance Plan
Assets You have

Branding (Reach Upto What Extent)

Funding (Capacity To Invest)

Market (Target Market)

Goodwill (Determine the Level)

People (Recruiting the best of a team – For Large F

inance Company)

Set Achievement Plan – 1 Year
Close-Up Overview of Finance Plan
Income Flow (On Monthly, Weekly & Daily Basis)

Back-Up Plan to Support Your Funds & Services

Accumulating Daily, Weekly & Monthly Reports For Comparison

Updating Sites & Necessary Info 

Keep Eye-On-The-Market (What's New & Happening?) 

Encourage & Motivate Your Team To Reach The Milestone

Set Achievement Plan – 1 Month (& Continued)

Ensure The Statistical Progress & Growth Is Bringing The Improvements
D.

Know The Size Of The Market & Your Competitors
Be it Victoria, NSW, WA, NT, ACT, Queensland, or Tasmania; you got to target a market either based on:
Geographic region

Demography (Income, Age, Gender, etc.) or

Other fundamentals
It's always good to start small, even from a small city to see the outcomes more precisely. Accordingly, you'll train yourself and will be ready to handle bigger risks.
E. What Are The Technical Requirements For The Financing Company?
This Piece Of Content is

Premium

.
Accessible Only By Subscribers!
Access Premium Content Available Exclusively On AustralianStreet.Com
Choose one of the plans if you're one of the serious guys!
These search queries will not only help you optimize the site but make you understand what's happening in the market. Or how hot the market is in terms of loans, finance and money.
Go through the 'Who'd Help Me In Starting and Smoothly Functioning The Financial Business' section below. You'll find a suggested development company to get your significant task done.
F. Recruitment – Team Support To Start a Finance Company In Australia
The other major requirement is recruiting a smart team. If your team has a high-professionality and knowledge of finance, your 50% load is reduced already. Ensure you delegate the authority based on the employee's expertise.
Your team should include CFO (Chief Finance Officer), Finance Manager, Accountants, Operational Officer/Co-ordinator, Finance Executives, and so on.
Note: If you are starting a small lending company, do not prefer hiring too many people. If the size of your business is small, consider hiring a financial advisor and operational officer. The best solution would be consulting a finance expert or finance & risk managing agency before hiring an employee. Consult-Here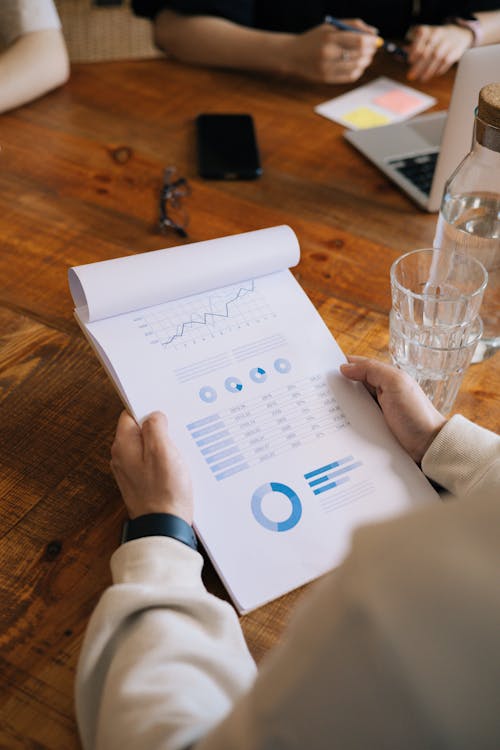 G. Attracting The Clients & Producing The Profits
The best way to attract clients is to come up with extraordinary benefits that others ain't offering. For instance, approving micro-loans in minutes for up to $1000 without documentation and No-Interest with 6 months tenure.
You might have seen finance companies already doing so, but when it comes to 'No-Interest' the question is how would you earn?
You may strategize your return based on a 2nd-time loan strategy i.e. letting a customer return to you to get a loan again. The profit can be made in a 2nd-time loan by charging a processing fee. And it is for sure that the number of returning customers would be high. This would generate loyalty within customers; and Goodwill to you!
And the 3rd attempt, application, and approval of the loan would be interest-free again.
So basically, a customer only had to pay a fee in the even-number attempts i.e. 2,4,6,8 and so on. Whereas, uneven-number applications would be No-Interest & No-Fee.
This process of lending loans is solid and quite new but unusual. If implemented you may get long-lasting loyal customers forever.
The loan strategy above is just an example, you could come up with better ideas and deals for your potential customers.
H. Polish Your Existing Skills
You're thinking of diving into the sea of Finance, which basically means somewhere you know the skills of swimming the finance. 
To start a finance company in Australia could be a matter of pride, but there are enormous technicalities, processes, and laws to go through. It's always recommended to study finance and managing the risks before jumping into it.
It does not mean, you need to have a finance degree, but at least the knowledge of money and methodologies to multiplication. If you've got some, try clarifying and polishing your skills. If not, learn more about the finance business to boost your confidence.
Learn 'How to Invest Intelligently'.
Learn how to Finance using Customers' cash!
I. Sources Of Your Financing
Where do you get money from? or
How will you get the operational money to continue your financing business?
You might plan for one or more of these to acquire finance:
Approaching Investors

Earning Impressive Revenue from Existing Other Business

Planning for a Business Loan to Start-up from Small

Selling Stocks, Bonds, Properties, or Other

Earning from Investments Made Earlier

Your Family or Friend Funding You to Initiate

You're Rich Already to Lend:)
Know The 10 Sources Of Finance For a Business (Small & Large Companies)
J. Branding Materials
After you plan the project thoroughly, one of the essential steps comes. This step is to create branding and regulating materials. An initial expenditure would gradually turn into your Goodwill.
Let's take a glance over these materials needed prior to taking any action:
Setting up the same theme design and color for the website, mobile-version site, and app (optional).

Creating a Logo to set a brand symbol in the minds of the people

Letter-head design with the same brand color, logo, company details & address

Set up business email and newsletter templates

Set up social media accounts

Set up IVR for easy communication & resolving customer issues
These are the crucial steps to be accomplished in the 1st month of the initiation of business.
K. How To Promote Your Newly Started Finance Company in Australia?
Promotion won't be a big deal, but keeping a promise can be!
The first step of promotion begins online. The straight reason is most of your customers would come from search or other web platforms.
Some of the promotional mediums are:
Optimizing website for SEO (this will bring the organic traffic to your site from search engines such as 'Google')

YouTube Ads (instead of waiting for leads, it is better to reach them as everyone has access to YouTube)

Enlist your business in GMB (Google My Business – It's free)

Enlist your finance business in AustralianStreet.Com (It promotes only the high-profile businesses in Australia. You could be the one – Paid service)

SEM – Google Ads (to show your ads above organic results)

Facebook Ads

Social Media Posts (free)

Display Ads (show your attractive loan ads on several finance-related sites, blogs posts, and more – This article page you're reading is suitable to start with)

Banner or Neon Ads on Hoarding / Billboard (Outdoor Advertisement)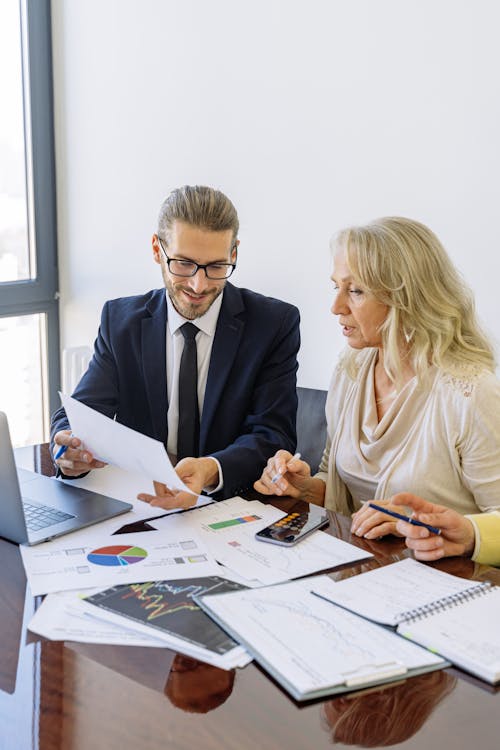 Contact Bank, Financial Institutions if You're Really Serious
You definitely need to know how these entities operate their business. Even though your plan is to start a small med finance company in Australia, it's essential to know the rules of the game before you play it.
Microlending companies will not have serious issues compared to that of the bigger finance companies do.
Set up a meeting with a bank employee in the loans department. Place your small business idea and ask something about micro-credit and loans they provide to small businesses. As you are interested in getting one. 
It doesn't mean you're setting up a meeting to apply for a loan, but to accumulate some knowledge.
Get The Paperwork Ready

To Start a Finance Company in Australia
Some requisite documents should be kept handy as you may need those in several stages of setting a business. These documentations include:
ID proof (Driving License, Passport, or another main doc)

Your business plan & structure

Solid financial sources

Financial reports for the last 3 years (Large lending companies)

Assets & Liabilities (Balance sheet if any)

Financial forecasts

Proportion calculations

ROI structure
The above documentation may be required if you'd like to start a finance company in Australia on large scale.
For small lending companies, some of these may not be required. If the small finance companies are planning to get a payment gateway (PG) to lend a loan, then some basic identification might be required. Software development for transactions is not required if the integration of PG is planned. But the development of a website is necessary to maintain an online presence. Moreover, updating your business info and accumulation of customer information becomes easier with the website.
Registration & Licensing – ASIC
You need to keep 3/4 steps in mind before deciding the need for a license:
Credit Licensing Regime –

Regulatory Guide 203

Understand whether you need a license for an activity

Guidance for Small Credit Businesses –

Information Sheet 97

Decide the 'Credit Activity' you'd like to carry throughout the business

Find out whether any exemptions apply to you
Research more about Credit Activity; & Who doesn't need a credit license?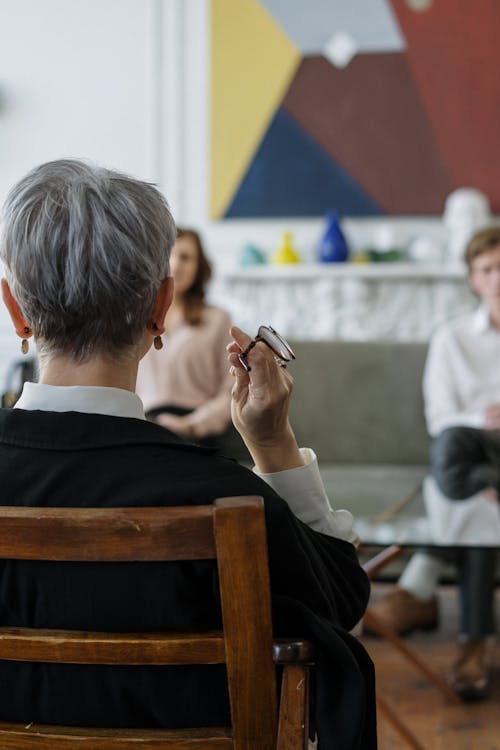 Who'd Help Me In Starting and Smoothly Functioning The Financial Business?
It's always good to go along with the experienced accompanies whether it's a long trip or a business. There are quite trustworthy agencies, consultancies, and companies in Australia who'd go hand-in-hand in your every step. 
Listen up! 
It's safe to get assistance from advisors and managing companies, it's completely optional. 
But you can at least accumulate some updated research-based information that is not available on the web or in books. 
Communicate with the following, they'll help you for sure:
ASIC – Finance Business Licencing
Want to speak to your competitor?
SocietyOne

– Ask them all the queries that a curious entrepreneur wants to know.
For Promotional Material:
Google My Business –

GMB

For YouTube Commercial Ad (Freelance) –  Australian Mate
High-Profile Business Listing – Contact Australian Street
Branding Material Designers:
Finance Web Portal Designer – Anaxus

Logo Maker – (Comparison shown below)
You Won't Regret The Choice!
Compare
Finance Logo Designers
Question 1: Am I financially healthy to satisfy my family requirements if I do this business?
Answer yourself first. Don't forget the following:

The Bills you need to pay

Monthly rent

Spouse & Kids basic & favorable requirements

Necessary Shopping & Groceries

Daily, Weekly, Monthly & Annual expenditures to pay if any
Once you satisfy all the above needs, you're good to go.
Question 2: Will I be able to manage my current business activities (if any) & a new finance company at a time?
You might already be into some sort of business. And every business has a requirement of funds for daily operation, monthly & annual expenditures, maintenance, and more. You need to deal fairly with your existing business, then only decide for the other. 

But with finance or loan lending business, challanges would stand all the time by your side.
Question 3: Do I've enough money to lend and manage the risks & losses?
Having money to start a finance business in Australia is your primary requirement. You must have a sufficient amount of funds to lend. Further, managing risks and controlling losses would go hand in hand.

Question 4: What are the Risks to start a finance company in Australia?
Every business comes with some risks. But finance business has higher risks as money would act as a product & service. 

Here is the list of risks you must beware of:
Large finance company establishment is time-consuming as several formalities are essential to complete.

Development of a web portal or software may take a long process again. But with an experienced company, the work may be expedited.

Running out of money will cause the hassle of recovering lent money. As every loan has a tenure, you need to wait until that.

2 solid & consistent finance sources are better than multiple inconsistent sources.

Overlending than the limit capacity may also lead to high debts.

Sometimes improper planning may cause bankruptcy.

Less knowledge about finance will lead to the wrong direction, which will eventually fail you.

Once the money is diminished, reputation & goodwill vanish too.
Conclusion
In order to start a finance company, one has to have patience, knowledge, and most importantly funds. Having a solid source of money is a definite aid to smoothly run the business. Further, managing and controlling risks to some extent would be easy.
— Know 'How Finance Works'.
Guts To Plan, Demonstrate & Implement
When it comes to speaking in front of 10's of people all alone, we start doubting ourselves 'Am I capable enough?'
Wait, where did this come from?
Generally, when you plan to do something bigger (A large financial lending company), you got to have a solidified knowledge of what you want to achieve. Because once you explain your project plan, there would arise many questions. Questions that you never thought of, never included in the plan.
This would be a bit discouraging or a failure moment. But don't worry you are not giving up, right?
Get ready to face all of it!
Bcz you got to achieve what you dreamt of!